Don Jones
Designer I Caricature Artist I Ragtime Piano Player I Entrémanure I Sports Photographer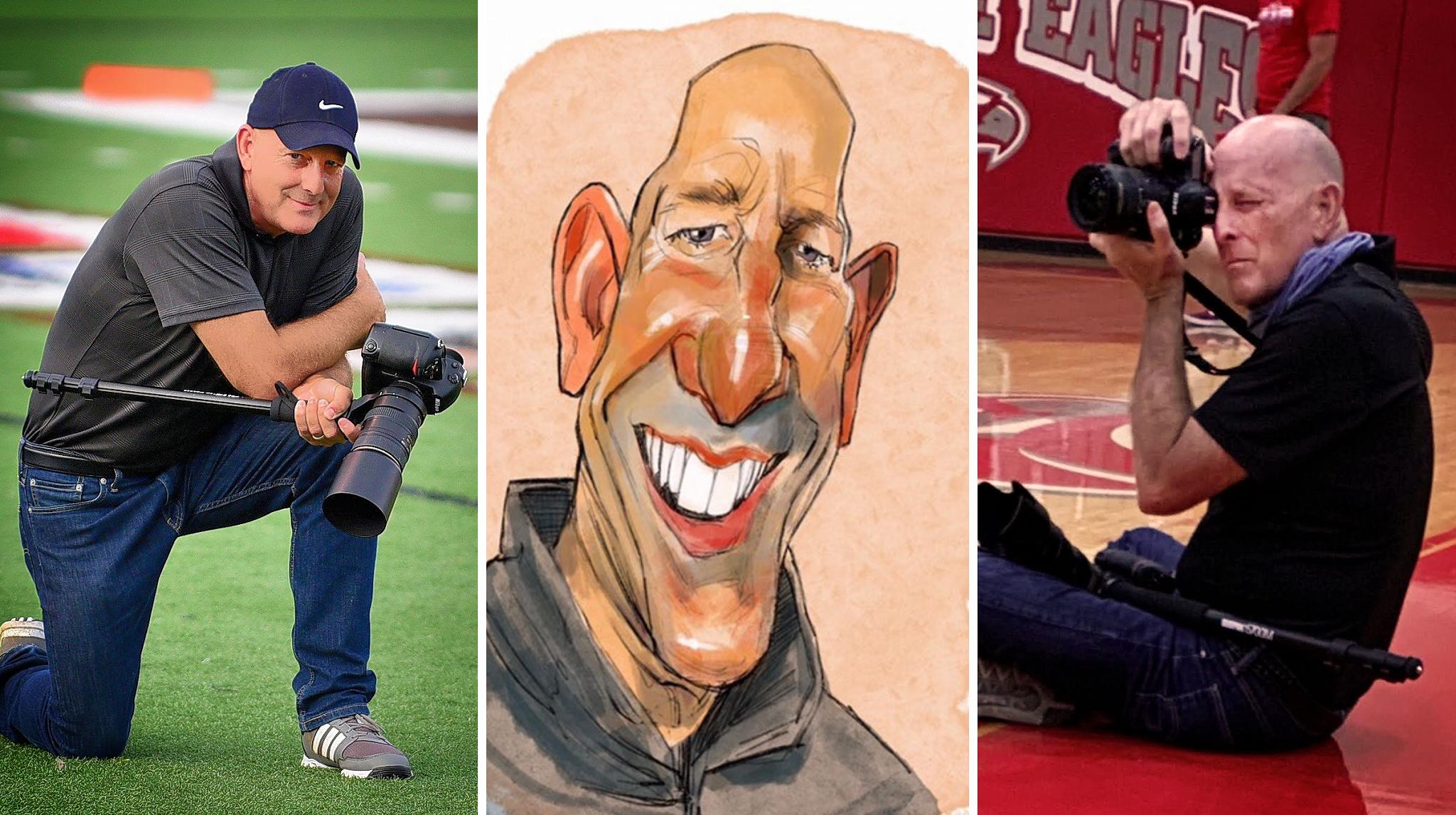 With its award-winning debut in 1998, brotherjones.com quickly became the popular destination to hang out with the Jones brothers. This artistic-fraternal force consisting of Doug, Dennis, and Don, filled the world-wide-web with funny, witty posts, chalked full of jaw-dropping artwork, eye-catching pictures and loads of brainless, brotherly banter. But, as it's been said, "all good things must come to an end." And so, with the relentless daily onslaught of SPAM, the beloved site was eventually shuttered.
Over the years, brotherjones.com has come and gone with different directions and iterations. Today, the site features Brother Don's current venture into sports photography — AND MORE!
Having photographed hundreds of high school games, matches and meets over the years, the bright idea of making available all the extra 'unused photos' came to light. With this mind, we hope you enjoy the galleries and download a few photos for your personal use.
If you're interested in having your student athlete photographed at an event, hit the CONTACT button on the home page and send a message.
Thank You! for looking around!